Manfrotto Chroma Key FX Backgrounds are versatile portable background kits for the demanding and active video content creator.
Chroma key technology, previously used primarily in television and filming, has significantly expanded its scope of application. This is not only the creation of exciting scenes with special effects but also budget optimization due to the ability to reduce the need for expensive set assembly and rental of venues. In addition, this is a significant time saving, since the number of trips to locations during filming is reduced.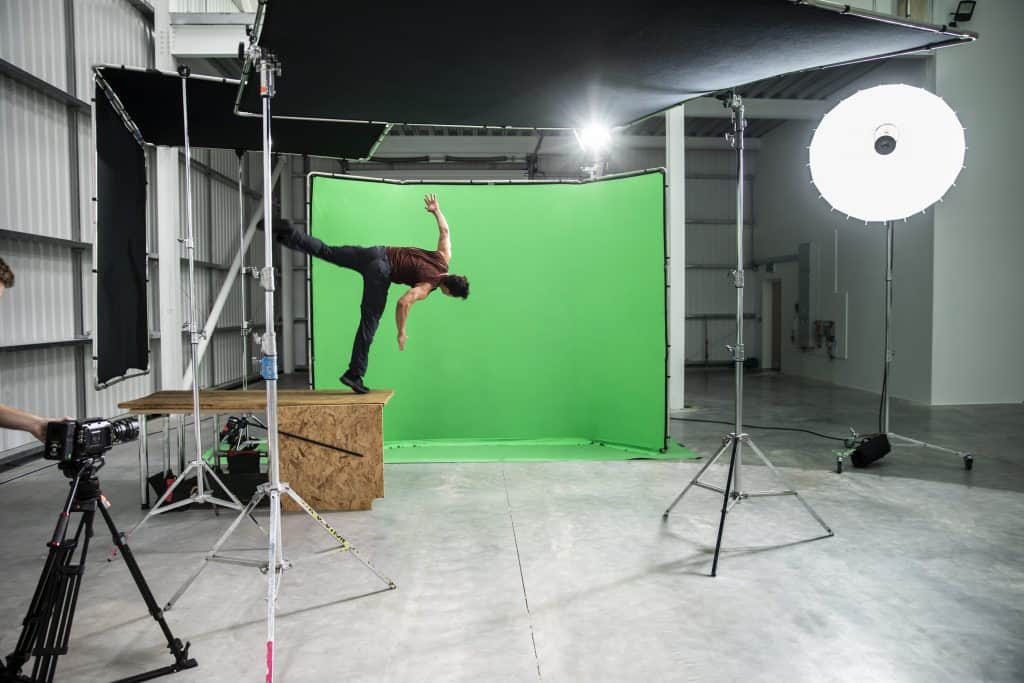 At 4 m wide and 2.9 m high and 11.2 m² (3.9 x 2.8 m fabric cover), the Manfrotto Chroma Key FX is the largest reusable portable Chroma Key in our backdrops. … The large surface area allows it to be used when shooting from a wide-angle or from a low angle, as well as moving objects that would be difficult to capture with a smaller surface. Its reusability makes this accessory an invaluable asset in a shooting kit and provides a return on investment.
The Chroma Key FX kit folds easily and quickly into a convenient carrying bag. Its folded size is only 103 x 30 cm and weighs 9.8 kg.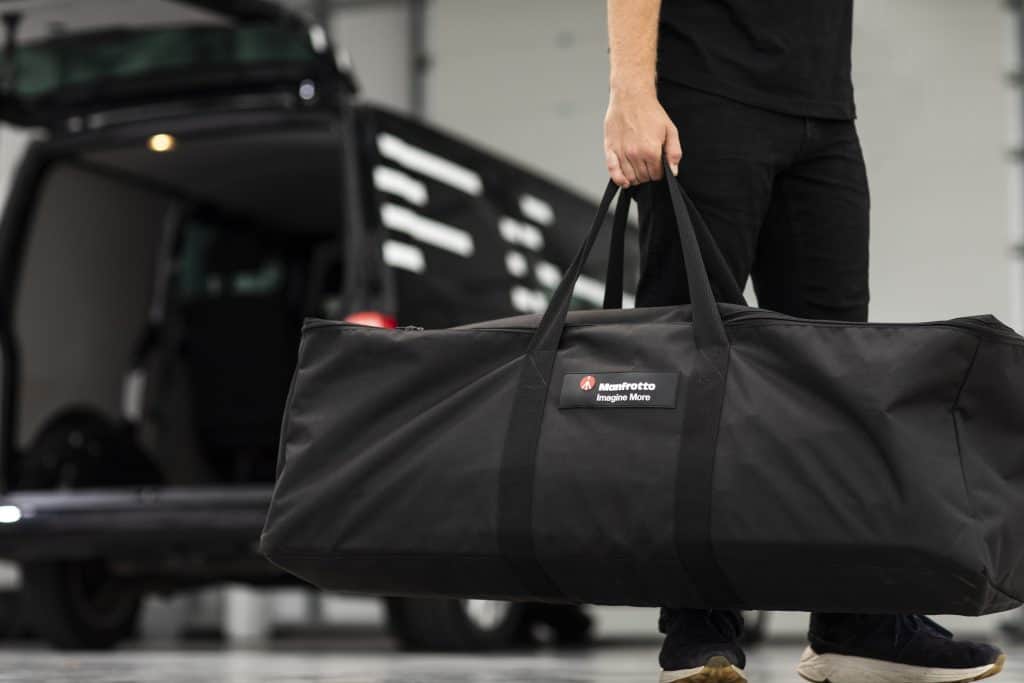 Composed of three sturdy yet lightweight aluminum sections in combination with four swivel clamps, the Chroma Key FX can be installed independently of the additional legs by adjusting the position of the outer frames. Or it can be leaned against a wall to make the most of the full width.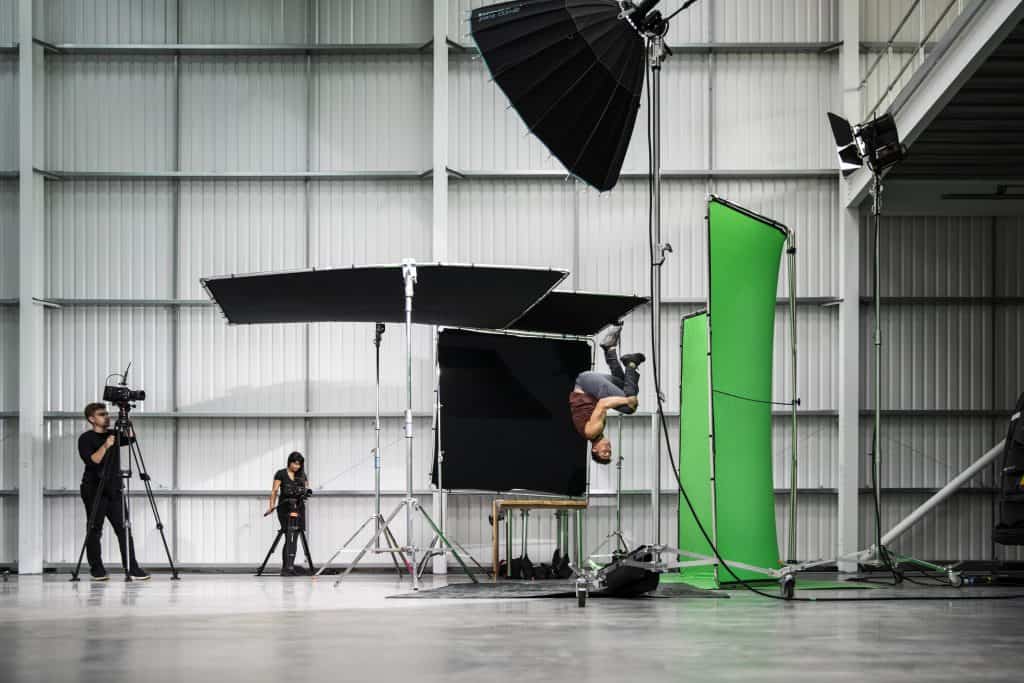 An elastic cord runs inside the frame for ultra-fast assembly and prevents any components from being lost when packed. The two included tension bars ensure the background is taut and not wrinkled. The entire set can be set up in just ten minutes, saving you time and focus on shooting.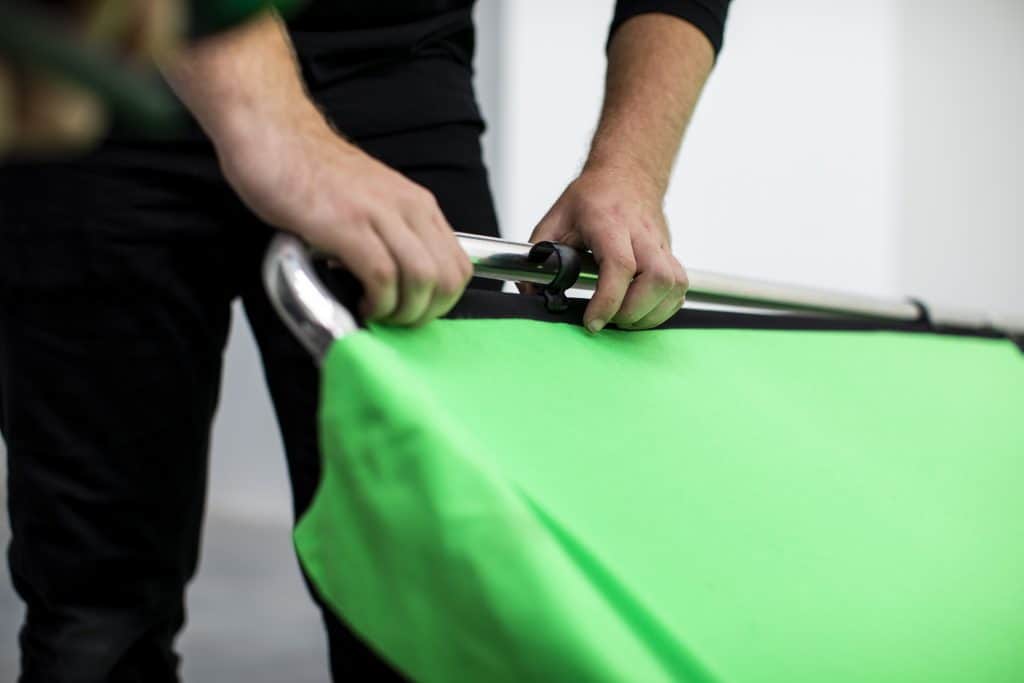 The included Chroma Key fabric features a unique clamping system that allows you to quickly and easily attach directly to the frame for a smooth and seamless background. Also, canvases (Chroma Key Green and Blue) are available separately, allowing you to adapt to different shooting situations and choose an alternative surface.