Buying a camera of any kind is often not an easy decision. Some even repeat the cycle multiple times before making a decision. I understand that it can be frustrating. So, I spent hours researching the best affordable mirrorless cameras for every crop factor.
And beginners! I've got your back too with this little buyer's guide as well.
Buying Guide
If you're not sure what makes a mirrorless camera a preferable option when compared to a DSLR, you've come to the right place. Here's a small guide that will help you figure out the basics so that you can make an educated purchase. Let's dive right in.
What Is a Mirrorless Camera?
These are cameras that do not have a reflex mirror. As a result, light goes from the lens to the sensor (a digital one) and shows the frame of your image on an LCD screen.
That way, you get to see and adjust the settings of the final image before clicking one. It is a great tool for those who want to customize images. And thanks to some improvements on the older models, there are quite a few pieces with interchangeable lenses too.
Mirrorless vs DSLR
If you're wondering how mirrorless cameras are different from DSLRs, these are some helpful insights.
These cameras give you real-time details of contrast and exposure which lets you preview your images, unlike a DSLR where you have an optical viewfinder.

That lets you see the image but you can't make changes unless you know the parameters like the back of your hand. You're going to have to take a picture, preview it after and make changes only in post-production or click a whole new photograph.
Mirrorless pieces are lighter than DSLRs. These are meant to be compact pieces that are made especially for those who are on the move a lot and want a good piece.

DSLRs are kind of bulky and heavy. So, while you can carry them around, it is undeniably a big piece of equipment. And if you have accessories like additional attachments, you will get better pictures but you'll be making yourself carry an extra piece of baggage.
You get fast shutter speed with both mirrorless pieces and DSLRs but the former takes the cake. The internal mechanics are simpler and continuous shooting is a big asset when it comes to owning a mirrorless camera.
Image stabilization is another aspect where mirrorless pieces come in handy. That allows you to take pictures in action easily. And if you're an adventure traveler, you're going to love having one of these on you.
Mirrorless pieces are also good when there is little light because their sensor is smaller than the ones on a DSLR. That's another advantage.
Do They Work for Beginners?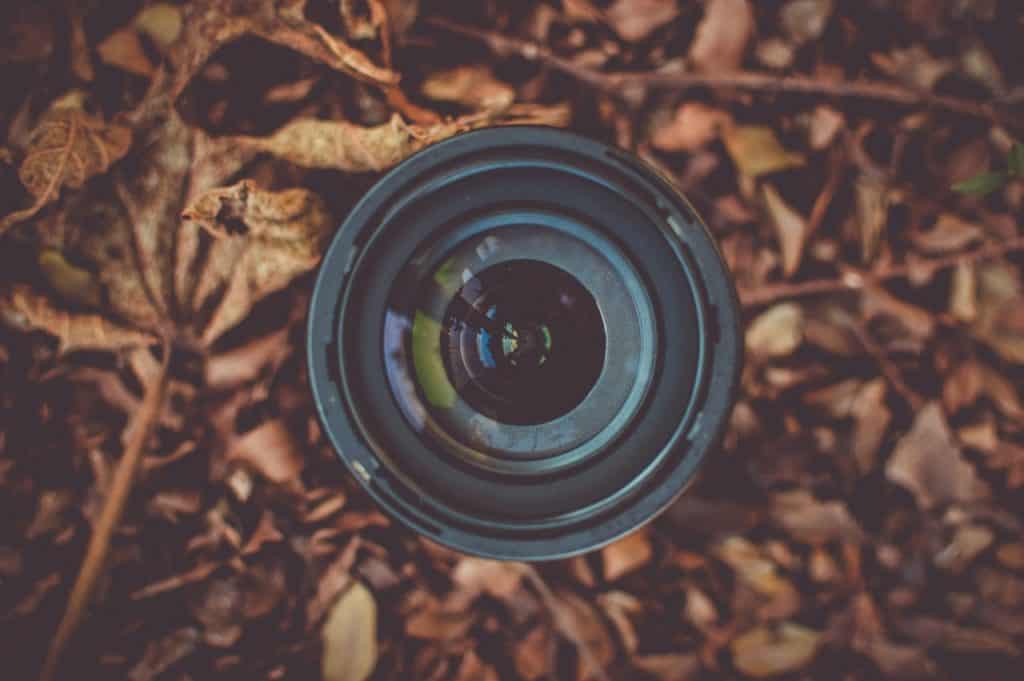 If you like shooting in manual mode and learn about the features, mirrorless cameras are a good idea. The viewfinder is digital so it tells you exactly what your final image is going to look like before you take the shot. That takes all the guesswork out of it.
They also come with touchscreen LCDs with controls that are quite similar to your smartphone. So, there's another familiar aspect that will ease you into the new device.
They are also quite affordable (as in less than $1,000 as smartphones with good cameras do). If you get a basic mirrorless piece, you will get a good device with a great lens and you can upgrade it in the future as your skills pick up. And of course, their image quality is terrific, especially when compared to a smartphone.
Features to Look out For
Live View: This is a feature that is right on top of the advantages of owning a mirrorless camera. When you're making changes on the fly, you are composing frames in real time, right? That's called Live View.
You have this option with DSLRs too but with mirrorless, it's not a choice. You can change the camera settings and learn while clicking some amazing pictures. It does consume a considerable amount of your battery. So, make sure you have an extra in your bag.
Viewfinders: If you are switching from a camera that has an optical viewfinder, this is one feature you want to pay careful attention to. In specifications, it is referred to as TTL or through-the-lens which means you will see exactly what the lens is seeing.
Now, in mirrorless cameras, there is no way to do that because all of them have digital or electronic viewfinders. So, you will see EVF in the specifications.
Sensor Sizes: This is another big aspect of mirrorless camera specs because it kind of dictates your end result. You will typically find APS-C or micro four-thirds in the details. Here's what they mean.
A camera with an APS-C sensor enables you to get a closer look at the subject of your image. Typically, you will need to get a more expensive lens to get such clarity and output. These sensors are very popular with models released by industry leaders Canon and Sony.
They are roughly three-fourths the size of a full-frame sensor and they are great for sports and live action (like wildlife) because it brings in a cropping effect that can turn a 50 mm lens into a 75 mm one. These sensors are also a great asset if you want high-quality pictures for prints.
The second variety is a micro four-thirds sensor which is a staple for a lot of cameras. So, you can pair them up with a range of accessories although you will mostly only see them on Panasonic and Olympus cameras—legends in their own right.
The sensor is about half the size when compared to a full-frame sensor and the cropping effect is twice the usual which means your focal length gets doubled. This is also a great way to get sharp images for prints.
8 Best Mirrorless Cameras I like for You
Now that we've got the basics in place, let's see what's available out there in the market. Here is my recommended list of eight cameras from four of the leading companies worldwide.
This is a compact interchangeable lens camera that is a good choice for beginners who want better quality photos and videos. It lends itself to 4K resolution with a cinematic twist to whatever is in front of it.
This Canon piece has a new and improved autofocus system that captures the vibrance and a touchscreen LCD that makes interacting with it a piece of cake.
Features
Product Dimensions: 2.3 x 4.6 x 3.5 inches
Item Weight: 13.7 ounces
Model Name: Canon EOS M50
Optical Sensor Size: APS-C
Compatible Mountings: Canon EF-M
Comes with dual pixel CMOS autofocus so that you never miss a moment.
Captures in 24.1 megapixels and comes with a DIGIC 8 image processor for truly spectacular color and detailing.
Has a flexible touchscreen LCD that tilts with a range allowing you to go for high and low angle shooting and also review them easily.
Has a built-in high-resolution digital viewfinder with roughly 2,360,000 dots for detailing.
To connect it with your Windows or Mac system, get the EOS Utility Webcam Beta Software.
Pros
Quick and clear autofocus
Touchscreen LCD with flexibility
Excellent picture quality
Works well with low light
Has a good battery life
Cons
Uses third-party lens
Can have firmware problems
Smartphone software drains the battery
Our second choice is an advanced APS-C camera with what Sony claims is the world's fastest autofocus speed made possible by its real-time object tracking AF. It has a very sensitive sensor which also helps with the autofocussing.
The camera also comes with auto-exposure which beginners will definitely love. It shoots in 4K resolutions and the touchscreen LCD is tiltable. You can use Wi-Fi to transfer the files and it comes with a remote too. You can buy just the body or body with a lens which is a bonus.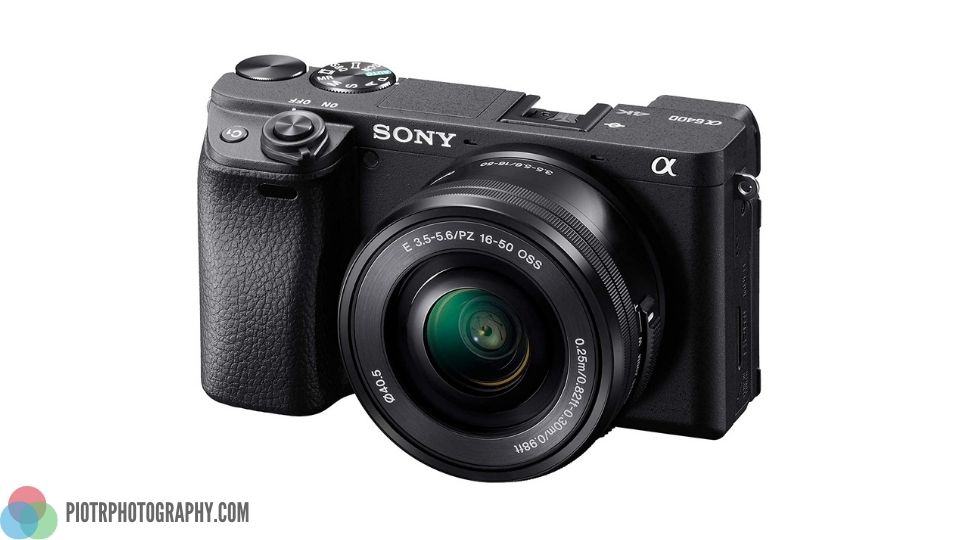 Features
Product Dimensions: 6.2 x 9.2 x 4.55 inches
Item Weight: 0.16 ounces
Model Name: ILCE6400L/B
Shooting Modes: AF-C continuous Hi+
Optical Sensor Size: APS-C
Compatible Mountings: Sony Mirrorless, Sony E (NEX)
Comes with 20.1 megapixels with a stacked back-illuminated 1″ Exmor RS CMOS sensor.
Also comes with DRAM and has a large aperture measuring 24-70mm and an F 1.8 to 2.8 Zeiss Vario-Sonnar T lens.
Enables enhanced subject capture with 425 contrast detection.
When shooting continuously, it is fast and accurate up to 11 frames per second which captures natural colors beautifully.
Comes with time lapse and quick motion video settings.
There's a rechargeable NP FW50 battery, an AC UUD12 adaptor, a shoulder strap, a body cap, a shoe cap, an eyepiece cup and a micro USB cable in the box.
Pros
Excellent image quality
Fast autofocus
Real-time tracking
4K movie shooting
Tiltable LCD screen
Great battery and silent shutter feature
Cons
Doesn't have in-built image stabilization
Lens is not weather-resistant
This is a premium variety that is perfect for those fast-action moments. It has great detailing thanks to the 234.3 MP lens and also has supremely fast autofocus. Meaning you can shoot 11 pictures in one second. This is a light and compact camera and the settings are easy to change.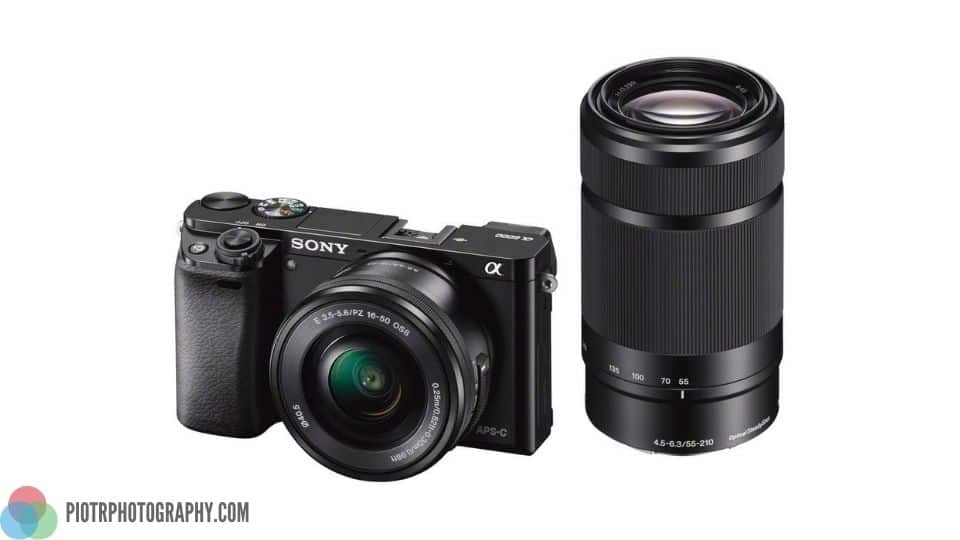 Features
Model Name: Sony Alpha a6000
Shooting Modes: Continuous shooting
Optical Sensor Size: APS-C
Compatible Mountings: Sony Alpha
For its size and weight, this DSLR gives the gift of autofocus in 0.06 seconds and 179 autofocus points.
You can get great pictures in low light because of the 24 MPs on it and the APS-C sensor.
It has two lenses that get the job done efficiently.
Connect it to your smartphone over Wi-Fi or NFC, your choice.
There's a built-in OLED viewfinder and you can record in full HD 1080/24/60P.
It has a thin-film-transistor (TFT) wide type monitor.
Comes with focus type fast hybrid autofocus with phase-detection AF and contrast-detection AF. The illuminator range is roughly 0.3 to 3.0 m and the lens range is F3.5 to 5.6 OSS.
The flash range is 16 mm and the focal length printed on its body.
In the Box: You'll get an AC UB10 adapter, an eyepiece cup, a lens cap and hood with a lens rear cap. There's a micro USB cable and a rechargeable NP-FW50 battery pack along with a shoulder strap.
Pros
Excellent autofocus
Lightweight and compact
Instant sharing capability
Great for landscape photography
Pretty good for beginners
Cons
Here's another one from Canon with a 4K output and a high-resolution digital viewfinder. It has new and improved CMOS autofocus and a powerful 24.1 MP APS-C sensor.
This camera enables auto-lighting and low noise shooting when there isn't much light. The ISO can be extended when you're in low light conditions and you can shoot in full HD when you're doing slow motion and don't want 4K. The piece also enables shake-free recording which is music to every photographer's ears.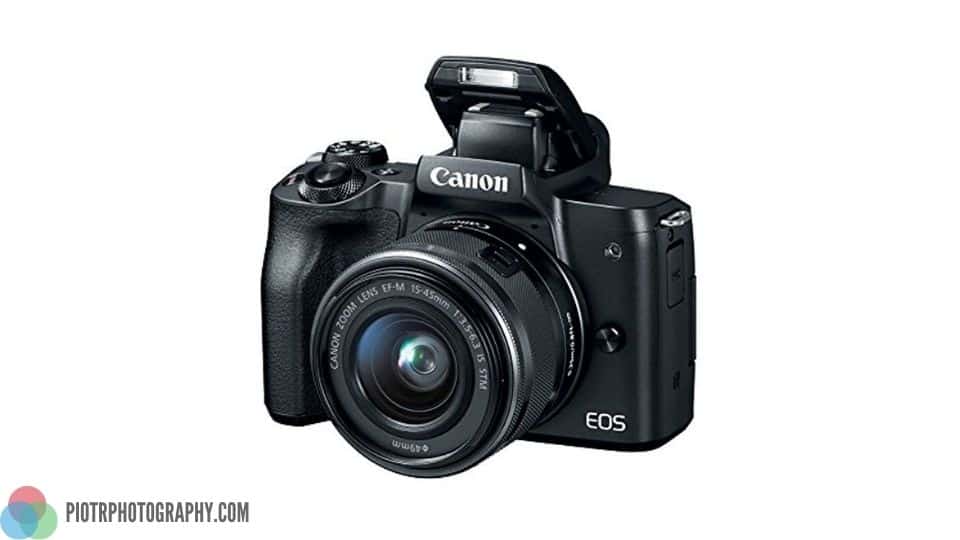 Features
Optical Sensor Size: APS-C
Compatible Mountings: Canon EF-M
Has a 24.1 MP CMOS sensor with a DIGIC 8 image processor.
The digital viewfinder displays 2.36 m-dots on the OLED.
Lens format is EF-M 15-45mm with an IS STM Lens that has an f-stop range of 3.5 to 6.3.
Has a 3-inch Vari-angle touchscreen LCD.
Shoots in UHD 4K and HD 720p.
Can transfer files with Wi-Fi or Bluetooth.
Has extended ISO 51200 and 5-axis image stabilization.
This bundle comes with accessories and a 1-year limited warranty.
In the Box: Flexible tripod, holster bag, LP-E12 battery, LC-E12 charger, eye cup, body and lens caps with a lens cap holder, shoulder strap, a 32 GB memory card, cleaning kit with a universal screen.
Pros
Lightweight
Good quality pictures
Great autofocus
Value for money
Cons
It's a great digital camera for those who want stabilized images and ultra-fast frames per second. You can also edit them in-camera, so enough said. You will have options for focal selection and you can live crop 4K shots along with exposure correction. It's a good choice for the price from a reliable company.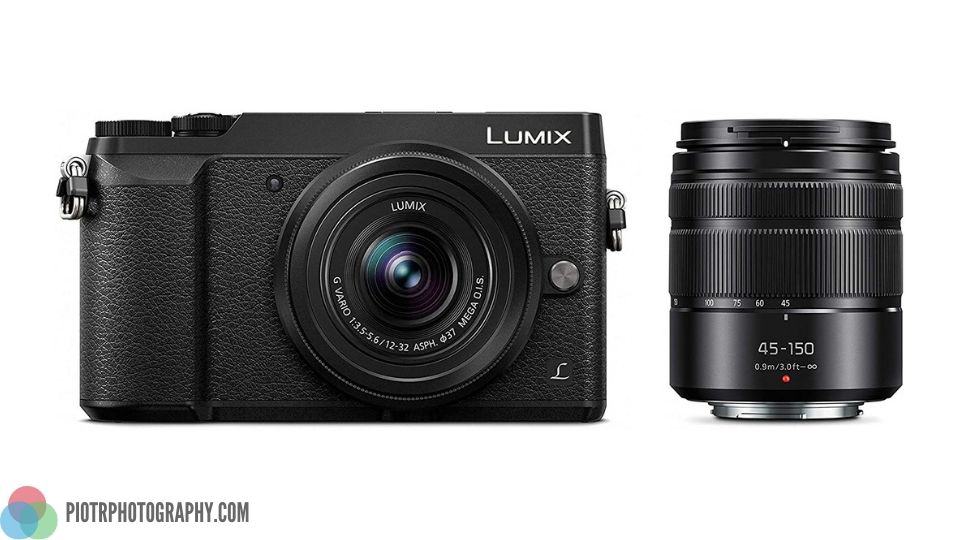 Features
Model Name: Panasonic Lumix GX85
Optical Sensor Size: 4/3
Compatible Mountings: Micro Four Thirds
Has an impressive 14 MP sensor that can boost about 10 percent of the fine details.
Comes with two compact lenses 12-32 mm with F 3.5 to 5.6 range and 45-150 mm with F 4.0 to 5.6 range.
Great to shoot light and fast images.
Comes with 5-axis dual image stabilization for photos and videos.
In the Box: AC Adaptor with 110–240V input, USB cable
Has a live viewfinder with 2,764K dots and a 3-inch tilting LCD screen with 1,040K dots which goes 80 degrees upwards and 45 degrees downwards.
Pros
Enables remote shooting
Facilitates instant sharing
Can be connected to social media right away
Cons
Some buyers were not satisfied with the autofocus
Battery life is not that great
Not very ergonomic
This is a lightweight and compact camera with a high-res electronic viewfinder. It has face-detection autofocus and creates great pictures at 8 frames per second.
You can record 4K video and view it on a 3.5-inch touchscreen LCD. It also has a bright mode feature and allows for easy image transfer.
Features
Model Name: X-T200 XC15-45mm Kit
Compatible Mountings: Fujifilm X
Comes with a 3.5-inch vari-angle screen in 16:9 ratio.
The LCD tilts 180 degrees.
Can adjust brightness, get the background out of focus and film simulation.
Focus can be manipulated thanks to the prediction algorithm.
Comes with face and eye detection for portrait and group pictures. Flip the LCD and you can take selfies too.
Enables high-contrast images and in-camera editing along with super-slow-motion clips and transfer to smartphones.
Pros
4K video
New HDR movie mode
Touchscreen LCD that tilts and enables selfies
Cons
Tech falls behind compares to newer cameras
Look and feel isn't very impressive
It's a portable, lightweight and versatile piece from Panasonic. Whether you want photos and videos or editability and shareability, this is a good choice. Use Bluetooth or Wi-Fi and get the output directly on social media. It's all doable with this piece.
There's a 3-inch touchscreen where you can see all the features. This piece enables image stabilization and clear composition in many aspect ratios. It has three in-built mics if you want to do an interview.
Features
Model Name: DC-G100VK
Optical Sensor Size: 4/3
Compatible Mountings: Micro 4/3
Mounting Type: Bayonet
Can capture photos and videos in 4K.
Easy to integrate with smartphones or social media with Bluetooth or Wi-Fi.
Connect to a PC to use as a high-quality webcam for calls or live streams.
Enables several aspect ratios: 1:1, 4:5, 5:4, 9:16 and more.
Comes with facial recognition and dual image stabilization.
Pros
Good picture quality
Easy to integrate with devices
Lightweight and compact
Cons
Not for advanced photographers
Not weather resistant
A sleek piece with next-generation tech is the dream. This is one that everyone will find easy to use and it's got great features too. Sensors to image processors, it's a knockout. It's for beginners to professionals.
This piece gives good autofocus, great face detection and high-res output that is sharp and clear. The ISO is sensitive and has a good range.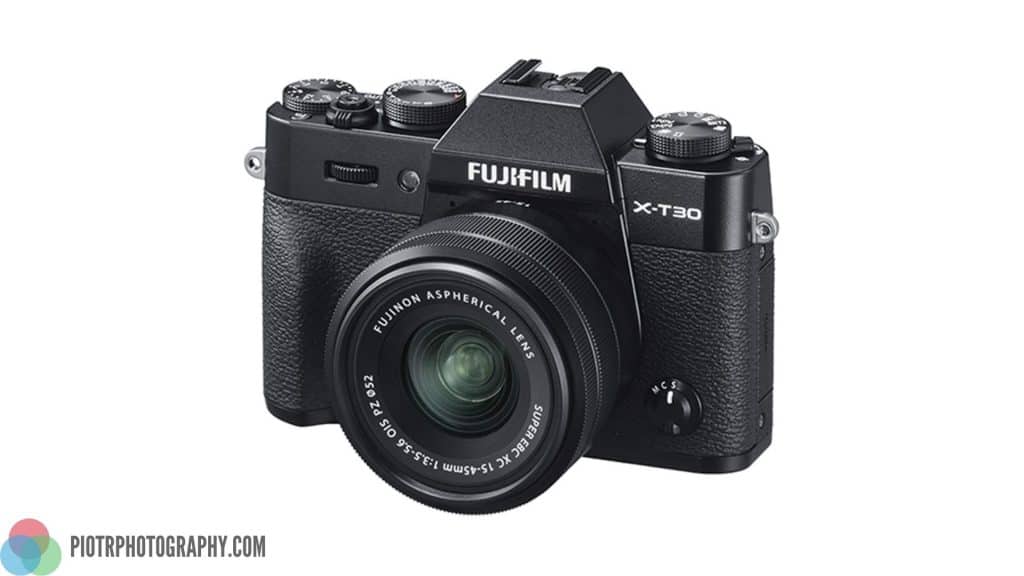 Features
Model Name: X-T30 XC15-45 mm
Optical Sensor Size: APS-C
Compatible Mountings: Fujifilm X
Video Capture Resolution: 4K DCI 2160P
Lens Type: Wide angle
Viewfinder Type: Electronic
Comes with a 26.1 MP and BSI APS-C sensor.
Processor is a 4 quad-core CPU and allows for face detection and autofocus for moving subjects.
Shoots 4K video at 30 frames per second and 1080P at 120 frames per second if you want to record in super slow motion.
Comes with eye-detection autofocus for portrait and group pictures.
Has phase-detection autofocus for low-light situations that can be expanded to -3EV.
Can record color in 10-bit that can be viewed on a 2-inch touchscreen LCD that has a two-way tilt option.
The advanced SR mode can be activated with a lever so that you can choose from 58 preset optimum settings.
Can connect the camera to a PC or smartphone using Wi-Fi or Bluetooth (V 4.2).
Download the Fujifilm camera remote app to make sharing a wireless operation.
Pros
Has a back-illuminated image sensor
Faster and better autofocus
Mechanical and electronic shutter
Face and eye detection
Tiltable touchscreen
Wireless connectivity and camera remote
Cons
Touchscreen doesn't entirely flip
Has only one card slot
Does not come with battery grip option
Battery life isn't great
In Conclusion
Many beginners like to go for mirrorless cameras because of the many advantages listed in the buyers' guide section. That being said, a lot of advanced amateurs also prefer them because of the ease of usage. No one is looking at the amount of hard work you put in trying to take a picture. All anyone cares about is the output.
Now, that is not something a lot of purists like to hear but it is the truth. Apart from ease, mirrorless cameras are also a great way to learn because you get to manipulate the settings and see what each of them does to the image right away. Now, who wouldn't want to sit in bed and learn photography if that was an option?